Finding the right college fit requires matching multiple key characteristics. College visits are an important part of a well-rounded college research strategy. Often, a drive by or quick walk through simply will not give you the real feel for a college. In particular, more urban colleges may seem to blend into the city, but do not be fooled, they have amazing student spaces that you will not see without an official tour.  You can book an official tour and information session on the university's website.  Prepare before you go and ask the questions that are important to you.,Write down your answers and impressions. Here is a quick campus review form.
6 things to think about when on a college tour:
1. College Academics
Professor Availability

Does the university use teaching assistants for it's large lectures? Is it important to you to be taught by a professor?
Are professors or teaching assistants available if you have questions?

Popular Programs/Majors

Do they have the major/minor or concentration you are interested in?
Can you meet with a student who is currently studying in your intended major?
How easy is it to change majors?
Do you have to declare a major upon adimssion or is there a waiting period?
Is there an exploratory program for those entering college "undecided?"

Classroom environment:

Are the lecture facilities comfortable?
Do they have the latest technology?
How large are classes freshman year?

Internships/Career Center

Does the College have opportunities in your area of interest?
Does the Career Center help you find Internships?
What percentage of Students do Internships/get hired from school their senior year?

Study Abroad Opportunities

Are you interested in visiting the areas that are on the college's program?
Does it cost significantly more or is the cost the same to study abroad?

Library Facilities and Resources

Can you see yourself studying there?
Do they have enough meeting rooms and study spaces?
What help is available as far as tutoring, writing centers, labs and more?
2.Campus Life
Number of students enrolled (and is it a good size for you)? Undergrad and including graduate students.
Are the students sporting the college gear and showing school spirit?
Is there Greek life? – Fraternities and Sororities and what percentave of the social life is Greek?
What are the Special Campus Events? What is one thing to not miss as far as campus activities?
How Many Students Live on Campus vs. commuting?
Is housing guaranteed all four years? (If not for how many years is it guaranteed?)
If the dorms are co-ed, is it by wing, floor, or every other room?
Understand all of the dorm styles and meal plans.
What happens on campus on the weekends? (Does it empty out or is there plenty to do?)
SportingEvents – which ones are well attended? How is the school spirit?
Dining Facilities: Go see them and eat there. How is the atmosphere? How is the food?
3.Campus Setting
Location of College (City, State) and (Urban vs. Rural)
Surrounding Community (College Town) is it safe? Is it a place you want to spend time? Does it look like the community suports the school?
Distance from major cities and attractions that you want access to- shopping, ttheater, arts, awesome restarunts?
What cool activities happen on campus and in surrounding neighborhoods?
Is the student body diverse ? Is that important to you?
4.Look of the College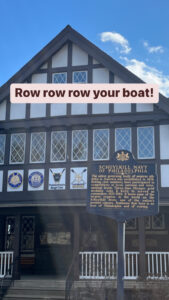 How do you like th overall vibe?
How good is the quality of the Dorms and Nearby Housing
Lecture Halls & Classrooms
Is there easy Access and Transportation from your home and to classes?
Security & Safety – What is the crime rate? Theft rate?
Current Construction Projects? This may show that money is being spent.
How Well Are Current Facilities Maintained?
Recreation and/or Fitness Centers -would you want to workout there?
5.Admission Criteria
What are the College's Requirements? Check middle scores for GPA and SAT/ACT as a beginning baseline.
Are you a good fit for this college given your GPA & Test Scores?
Do you have a "hook" they are looking for? A skill or tallent?
What Scholarships and Grants are Offered- Merit Aid and what it is based on.
Student Support/Counseling Center. Always look to see how the Offices of Disablilites is set up and what support they provide their students.
EXTRA STUFF
 Ask a Student for the down low on the school.
What is one positive feature about this college?
What is one negative feature about this college?
If I gave you a huge financial grant to fix or change something on the campus, what woudl it be?
What outstanding professors or courses might the tour guide recommend regardless of a student's major?
What is the quality of faculty advising?
How is the student turnout and spirit at sporting events?
How political is the student body? Are there protests constantly? Is there freedom of speech?
Your Overall Notes
What features (activities, traditions, location) pertaining to the student experience sound appealing?
Is there anything you didn't like about this particular college?
 Is there anything else you would like to know about the school?
Use this space for other notes about this college:
Join the conversation – share your favorite college visit questions on our Facebook page
Follow  our DIRECTOR OF VIBES on Insta as we visit loads of schools each year and give our opinion as a college consultant AND a mom of college students.