Our team is the perfect blend of experienced professionals who focus on your college requirements. Hundreds of students and millions in Merit Aid offers, ACC has helped students across the country find the right college for them.

The college application process can be overwhelming for both the student and their family. Our primary focus is on making your journey as stress-free as possible by leveraging tools, sharing information from the many college visits that we conduct every year, and applying a wealth of real-world experience gained from our work with other students.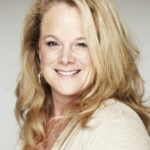 Lee Norwood
Lee Norwood is a successful entrepreneur, and a published author with majors in Business/Marketing and English from Elon University.
Read more
Lee Norwood is a successful entrepreneur and a published author with two bachelor's degrees in Business/Marketing and English from Elon University. Her energy, connections, humor, knowledge, and talents are expanding our reach. Lee excels at connecting students with opportunities for growth that match their interests (non-profit and business internships, local and state connections, creative opportunities). She has collected many ideas that Annapolis College Consulting has used through the years and is continuously adding new ideas.
Lee loves helping students find their authentic voice and craft unique, meaningful essays that resonate with college admissions offices. Lee is also a social media guru.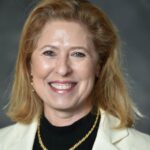 Cori Dykman
Since 2008 Cori has visited over 185 colleges, taken multiple courses, done extensive research, and has given talks and a webinar on college related issues.
Read more
Cori Dykman is a graduate of the University of Michigan's Ross Business School. She worked in the computer industry for many years and has been very involved in volunteering in the public schools system including at the Anne Arundel County Board of Education. She is an educational consultant who relates exceptionally well to teens and understands adolescent and parental issues. Her warm tailored approach seem to consistently make the difference for the students she coaches. She is a professional member of IECA (Independent Educational Consultants Association) which is the most prestigious organization for educational consulting, in order to keep industry standards high and stay updated on this constantly changing and nuanced process.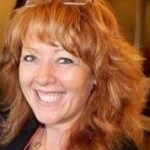 EmilIE Mobley
Associate Member, IECA. Since her graduation from Elon College, Emilie just hasn't stopped working, volunteering, and learning. She received her AMI certificate from the Montessori Institute of Milwaukee.
Read more
Emilie's work history includes many years as an Elementary Montessori teacher. Emilie has worked with businesses large and small and volunteered her time with a variety of non-profits. And her love of animals motivated me to become a First Responder for Red Rover with FEMA certification.
She's also worked for several large corporations, include Coca Cola, Home Depot, and Coldwell Banker Realty. Her professional life has afforded her many opportunities to showcase her communication talents. She has written professional bios, blogs, marketing pieces, and 3 hour continuing education courses approved by the State of Illinois. Her most recent, professional endeavor involves college consulting.
We are glad to have Emilie as part of our team. When it comes to guiding our students with personal statements, resumes, and essays, she is brings her experience, expertise, talent, energy, and enthusiasm.
By the way, her love and obsession with everything written goes with her everywhere. This includes the grocery store where she has been known to edit signs with her Sharpie. Along with her beloved Sharpie, Emilie brings many, valuable skills with her to Annapolis College Consulting.
Marissa Margosian
Marissa has a Graduate Certificate (with distinction) in College Counseling from UCLA, a Masters in Secondary English Education from SUNY Cortland, and a Bachelors in English Literature and Anthropology from Elmira College in New York.
Read more
Marissa has worked as a College Counselor for 12 years in public, independent day, and boarding schools in New York, New Hampshire, North Carolina, and Maryland (which she now considers home). Having worked with hundreds of students, she has experience with LD issues, athletes, international students, artists, etc, and has placed students in a wide range of schools all over the USA, Canada, Australia, and the UK.
Marissa has a Graduate Certificate (with distinction) in College Counseling from UCLA, a master's in Secondary English Education from SUNY Cortland, and a bachelor's in English Literature and Anthropology from Elmira College in New York.
She is active in the National Association for College Admission Counseling, in regional associations, and the Small Boarding School Association. She has presented in national and regional conferences on "Advocating for Students," "Finding Fit Beyond the Rankings," and "Helping Students with Anxiety Transition into Boarding School and into College." She keeps current on college admissions trends by attending conferences and workshops, participating in webinars and visiting college campuses with 435 college visits in 37 states.