Hello everyone! My name is Charlie and I am excited to announce that I am a part of the Duke class of 2025. I am super excited about next fall, especially the FOCUS programs and the writing 101 classes that all Trinity undergrads take. The writing 101 class is basically a writing course, but each class is assigned a topic that varies from Love in Medieval Europe to Capitalism vs. the Climate. Currently, I am planning on majoring in neuroscience, and it helped that I had an idea for my major when writing my "Why Duke?" supplemental. Lee was able to help me choose schools that were right for me and guide me through the application process. What really meant a lot to me was how she supported my dreams and goals but gave me current statistics and facts to help me decide. I am so glad that I have ended up as a member of the Duke University Class of 2025, I know it is where I am meant to be!
Counselmore login
Access our client management system 
BOOK YOUR NEXT MEETING
TUTOR PARTNERS
We recommend Tutor Partners for your tutoring needs.Karima and her team are ready to help you through the e-school year.
APPLEROUTH Tutoring
Applerouth is our national partner for SAT, ACT and Subject Testing.
Financial Advisors
 Ann Alsina of Covington Alsina is available to our clients to answer questions about saving for and paying for college without messing up your retirement. Having a financial plan early will make a big difference.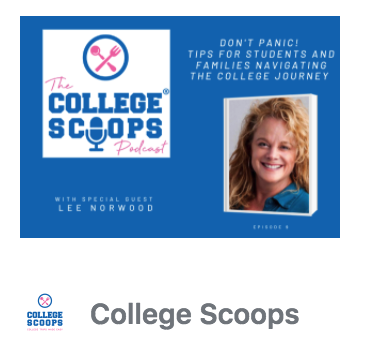 Recommended Reading
From an expert on higher education and the author of the New York Times bestseller There Is Life After College, comes a revealing look at college admissions that draws on embedded observations of admissions officers and yields practical advice and helpful strategies for navigating the system.
For many, the college admissions process feels like a zero-sum game. For frustrated parents and their heartbroken teenagers who've been rejected by their top school, searching and applying to college has become a nightmare. Admissions scandals are front-page news. But the reality is, there are plenty of spots available at US campuses for the nearly 2 million high school graduates who plan to attend college. In Who Gets In and Why higher education expert Jeffrey Selingo pulls back the curtain …
Source: Publisher
COLLEGE SCOOPS
Ready to visit schools virtually or in person? Get the scoop on where to eat, sleep, and play when visiting. Many of our students are Scoops ambassadors. 25% discount for ACC clients
TEEN LIFE
The Leading Directory for Teen Academic and Enrichment Opportunities. Summer Programs, Gap Year Programs, Community Service and more.
Help ARTICLES – QUICK READS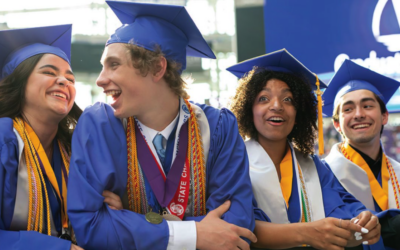 Class of Change: What 2021 Seniors Can Expect for College Admissions With massive change on the horizon for college admissions throughout the nation, local counselors make sense of the foggy future for the class of 2021 and beyond. by Natalie Hall Expand Illustration:...
read more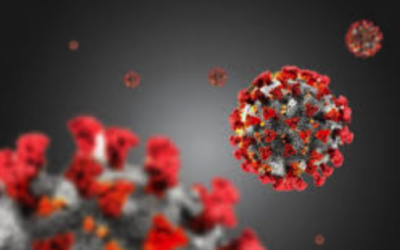 EXPLORING COLLEGES FROM AFAR College Scoops: College Scoops provides parents of college-bound students with the resources they need to save time, money and stress when planning a college trip. 140+ college guides  65+ college eBooks  800+ student and parent College...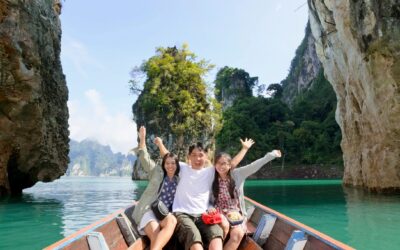 Many summer pre-college programs and courses have moved to an online format. As you review the examples below, you will want to consider if you prefer a credit or non-credit program or course. We have broken the list into sub categories. You will notice that many of...
It is the time of year when seniors and their families start to stress- again. Many have not heard back from their top school. Many start to worry that no news is bad news. Others start to apply to every college they can think of because they wonder if all of their...
At this point in the year, most top schools have let students from the Early Applications and Early Decision round know their results. We are celebrating all of the acceptances with you!! If you've been deferred or denied, we want you to take a minute and think about...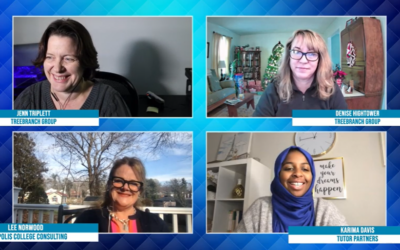 Treebranch Group and Tutor Partners teamed up again to discuss some great college preparation tips for your Junior and Senior HS students with guest Lee Norwood from Annapolis College Consulting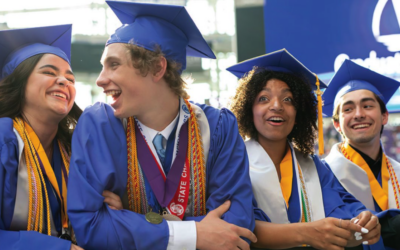 Class of Change: What 2021 Seniors Can Expect for College Admissions With massive change on the horizon for college admissions throughout the nation, local counselors make sense of the foggy future for the class of 2021 and beyond. by Natalie Hall Expand Illustration:...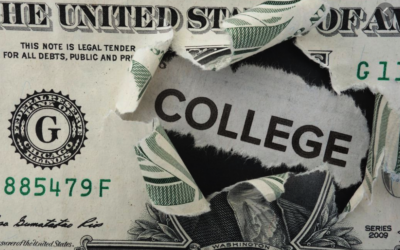 By Jill Janofsky, Achieve College Counseling, LLC www.achievecollegecounseling.com Baltimore, MD The height of college application season comes with its own unique set of stressors, not the least of which is navigating financial aid and scholarship applications. I...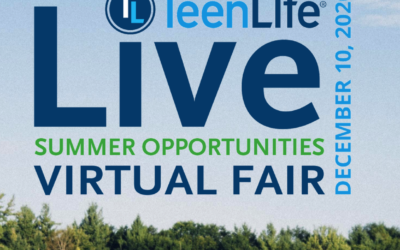 Similar to an in-person fair, students will get exposure to a wide variety of summer opportunties in a short amount of time.  Event Details The sessions will be hosted over a three hours period on a single day. The 6x6 event format consists of three sessions and each...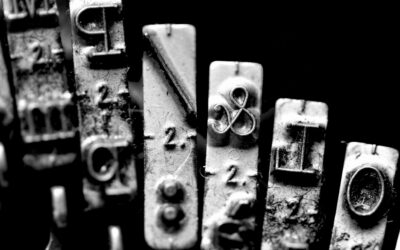 "It is beautiful, and I cannot wait to enjoy the palm trees when I look out my window." You can do that in lots of schools... "The city is one of the most vibrant in the world." Duh... "When I stepped on campus, I felt at home." Boring. "Why do you want to attend this...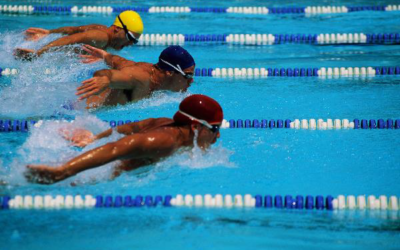 There is no doubt that THE CORONA IMPACT is real, especially for students who want to play at the collegiate level. Just because the NCAA has made another update to the recruiting of athletes and suspended D1 in-person recruitment, you can still take control of your...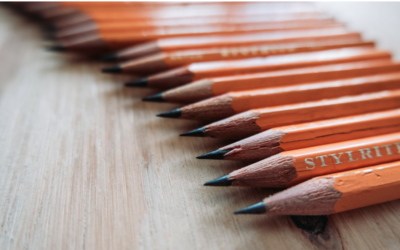 Below is the link to Applerouth Experts Corner...