What Parents are Saying About ACC

" (Lee)...THANK YOU SO MUCH FOR BEING SUCH A FANTASTIC MENTOR AND ADVISOR." RHANA-ANNAPOLIS, MD
Our son always enjoys speaking with you Lee…we always appreciate your feedback and I am pretty surprised and impressed at how (our son) has embraced West Point and the process. Again, thank you so much for being such a fantastic mentor and advisor. We really appreciate all your help.
" Thrilled with the outcome. " Carol Z. ~ Arnold
Mrs. Dykman was a godsend for us! She provided the expertise, advice, structure, coaching and discipline to get it all done, on time, at the same time teaching Sarah how to present herself in the best light to the schools of her choice – both on paper and in person. Mrs. Dykman helped her narrow the possibilities (which are overwhelming) within the parameters we all defined.
She has a wonderful way to keep the students empowered and responsible all along the way, as she guides and coaches them. Knowing we had an expert in our corner, it de-stressed the process for Mom, Dad and Sarah.
We are all thrilled with the outcome. Sarah was accepted at all of the colleges she applied to, even her stretch school. During the process, she fell in love with one school (which was not even on our list, but a recommendation from Mrs. Dykman). Sarah was first accepted as a student and subsequently selected to be an Honors Fellow, with a wonderful academic scholarship. Mrs. Dykman's coaching made all the difference!
We heard about Mrs. Dykman's services through another family. I smiled as I heard the two girls talking this weekend. They commented that they were not sure they could have gotten through this, with such wonderful outcomes, without Mrs. Dykman. As their parents – we agree! There were far less tears, arguments, nagging and stress. The only thing I would do differently is to start earlier!
" We owe a great debt to Annapolis College Counseling. " Heleen W. in Annapolis, MD
With her superior expertise, patience, and direction Cori Dykman assisted our son throughout this very successful college application process.
Cori began her sessions with our son by conducting an interview that proved to be very enlightening. With the help of her thoughtful questioning he was able to gain a clear understanding of the type of college environment he desired and in which he would flourish. Once that became clear she enabled him to streamline the process and select a variety of colleges to tour. She provided wonderful instruction on how to evaluate each school during his visits. Her guidance resulted in very productive tours that enabled him to readily conclude which schools he would apply to. As a result, each of the schools that he ended up applying to would have ultimately been a good match for him. We did not throw money away on unnecessary applications or waste time on visits to unsuitable colleges.
Ms. Dykman has created a structured timeline which made the entire process very manageable. Our son knew exactly when to tour schools, when to take the ACT/SAT prep courses and tests, when to write his essays, when to apply for Early Acceptance, and when to submit his applications through the common application site. The college application process can be a daunting task for many students who are juggling rigorous academic programs and school sports commitments. Ms. Dykman's direction, timeline, and helpful email alerts provided a wonderfully effective structure for success.
She also provided excellent coaching along the way that will ultimately benefit him his entire life. She polished his interviewing skills and reinforced the importance of following up each interview with a written thank you note.
Cori is passionate about her work and that passion is reflected is in the many schools she has traveled to and toured. She is joyful and personable. She is dedicated to making the college application process manageable and successful.
With her expert counsel throughout the duration of the college application process, our son was accepted to every school to which he applied. He is currently thriving as freshman in an outstanding college and he is grateful to Ms. Dykman for her support and dedication to his success.
" A very personal approach. " John M. ~ Oakton, VA
Cori Dykman takes a very personal approach to assisting young people in finding their way from high school to college. She has worked with my own daughter (not an easy task, I might say) and was effective in turning her attention towards the future and towards the necessity of gaining good grades now. My daughter's grade point average rose from 2.9 in 10th grade to 3.4 in her junior year while Cori was working with her.
Cori's great ability to create a relationship with young people allows her to get the important points about college recruiting across and to avoid the parent-teen dynamic that typically prevented us from getting good results when trying to build good study habits and achieve good grades. Her persistence helped to fill the gaps when we were just too busy or tired to keep up the effort, and spurred us all forward.
Cori also worked with us to find our son appropriate placement for college. She recruited an outside agency with long experience in disabilities to work with us in assessing our options. He is currently in his first semester and seems headed for a B average. In short, I'm very happy to have Cori on our team!
Great communication
Cori brings a great amount of enthusiasm to the table! She has been wonderful in guiding both of my daughters as they prepare for the college process. There has been great communication between Cori, my daughters, and myself as she has made some great suggestions as to what, how, and when, they should do things all the while having THEIR best interests at heart.
Whether it was finding free math tutoring for my seventeen year old daughter, or getting my fifteen year old daughter into an academic program that she was previously unable to get into; they have both benefitted from Cori's tenacity!
Darrell S. ~ Annapolis
Working with Cori was a wonderful experience; she is personable and was able to develop a bond with our son Andrew. This in turn developed a trust and he listened to her and responded to her suggestions.
She found scholarships for us that after researching we had not found. She was instrumental in helping to prepare our son Andrew for his SATs.
Jodi ~ Annapolis, MD
[/av_textblock]
[av_textblock size=" font_color=" color="]
Thank you for such a good selection
I just wanted to let you know I've been reviewing the list of schools that you sent me that you thought would be a good fit for me. Great choices! I love NYC so much, so to discover great colleges right in the heart of the city was very exciting for me. I especially love Pace and Hofstra. I even like the suburban campus Pace has in Westchester. Thank you for such a good selection.
Brooke P. ~ Delaware
[/av_textblock]
[av_textblock size=" font_color=" color="]
Strives to find the best fit college
Cori is an excellent educational consultant who strives to find the best fit college for her students. She is capable and caring.
I would not hesitate to recommend Cori for families seeking college consulting assistance.
Kyle K. ~ Chevy Chase, MD
[/av_textblock]
[av_textblock size=" font_color=" color="]
A calming voice in a chaotic process.
Having a daughter who is ambitious and wanting lots of options for her choice in her college career, Cori was instrumental in navigating this difficult process. She is positive in her approach and establishes a great rapport with her students she is working with. Her calm demeanor is critical in keeping your eye on the prize and not sweating the small stuff.
Our successful results can be attributed to her input, advice, and accessibility throughout the process. I was skeptical about investing in a college consultant, but truly believe she was well worth it.
Cori, thanks for being there for my daughter and helping her highlight her potential to universities. We couldn't have done it without you!
Jennifer A. – Pasadena, MD
[/av_textblock]
[av_textblock size=" font_color=" color="]
Thank you for helping
You're so sweet, I've loved working with you too! This is the final draft that I got together tonight and I'm waiting to send off the application until it's been proofed just one more time!
I'm really getting excited now that the weight of this elephant is almost off of my shoulders and of course I have to thank you for helping with that!
Haley W. ~ Arnold, MD
[/av_textblock]
[av_textblock size=" font_color=" color="]
" Has made the college process a lot easier. " Paige ~ Annapolis, MD
Mrs. Dykman has been a huge help in my preparations for college! Whether it was working on my resume, organizing things necessary for colleges, finding scholarships or finding a math tutor for me, she has made the college process a lot easier and less overwhelming.
I truly appreciate her help!
" Instrumental in helping our daughter. " Clarke - Arnold, MD
Working with Cori has been a wonderful experience. She's been instrumental in helping our daughter narrow down her choices to the RIGHT schools. Cori is the "non parent" motivator when it comes to getting our daughter moving on some of the mundane tasks of essay writing, applications, etc.
Cori has also been able to give us some excellent advice about SAT test prep and our daughter's scores have increased as a result. And Cori's advice and guidance on scholarships has been terrific!
We highly recommend Cori to any parents looking for help with the daunting process of getting their children into the right college.
" A proud product of Annapolis College Consulting. " Alexandra B - France
I am a proud "product" of Annapolis College Consulting. My parents consulted Cori in 2010 (maybe even earlier) when I began my college search. Cori took into consideration my preferences as well as my long-term goals. She helped me find the best college for me, which was right under my nose in-state, and one that I would probably have foolishly overlooked without her suggestions and guidance. I am one of the few people I know who had a truly fabulous "college experience" without any student loan debt.
Fast forward 7 years, and I am even more grateful for her foresight. The long-term goals I mentioned earlier included living abroad, traveling extensively, and furthering my formal education. I have done two out of the three and am seriously considering my options for the third goal. This is all possible due to graduating with no student loans. But, it was not a "sacrifice" to study where I did. On the contrary, I look back so fondly on my time as an undergraduate and can't imagine having gone anywhere else.
Cori is also just a delightful person to know, her wealth of knowledge and experience aside. I loved working with her and am now especially grateful for her work, now that I can appreciate exactly how instrumental she was to my family and I in helping me achieve my goals.
" Has the experience and knowledge. " David G. ~ Annapolis, MD
I am happy to offer my highest and strongest recommendation to Cory Dykman as a college counseling professional. I have worked both at the college level as a dean of admissions and as a college advisor at the secondary level.
Cory has the experience and knowledge to guide students and parents through the admission process and achieve great outcomes.
" Tremendous talent and expertise. " Lauren P. ~ Delaware
We are thrilled with the services we received from Cori Dykman, which navigated us through the college application process. Having only one daughter, I had no idea where to begin – especially since the entire college admittance process was a lot more complex and competitive than I had realized.
While my child's high school counselor attempted to assist, in actuality he had numerous students to attend to; Cori was like having our own private coach, teacher and cheerleader! From her initial one-on-one meeting with my daughter, to the ever important list of items to pack for move-in day – and every vital step in between, she was the lifeline that guided us easily along!
Cori took the time to get to know my daughter and to analyze not only her academic record, activities and achievements; but also learned of the characteristics she was seeking in her dream school and ultimately, her career goals. Also, my own parental expectations and financial situation were taken into consideration – all to assist in the ever important goal of finding the right school!
Cori has comprehensive knowledge of a wide range of colleges and universities, and in particular, the admissions procedures and financial aid available at each of these schools. What tremendous talent and expertise to be able to bring it all together.
After a tailored list of schools was in place, we received coaching and information almost daily. Various aspects of the process, from application deadlines, test preparedness, essay and personal statement guidelines, letters of recommendation, the college tours, scholarship opportunities, FAFSA information, webinars, internships, roommate questionnaires to tax credits was covered in full. What tremendously invaluable knowledge and information we obtained. Most notably, Cori was 100% accessible day in and day out – her support was unending.
Today, my daughter is a thriving freshmen at Loyola University! We could never have lined up all the components that went into this reality without the services of Annapolis College Consulting.
When I reflect back to what we wanted from a college and where she is today, I cannot help but remark "it is a perfect fit."
" Cori's guidance led to $80,000 & $100,000 scholarships. " Barbara J ~ Annapolis, MD
My husband and I hired Cori Dykman to help us guide our granddaugh ter. Cori stepped in and sorted out her needs, aptitudes and interests, and helped her form realistic expectations. She suggested a small list of potential schools, based on Cori's knowledge of their admissions requirements, which matched Jessie's desired major and qualifications. She directed us to go visit the top three choices and apply to at least those three. Jessie's first choice was Hofstra, and she not only was admitted, but under Cori's guidance she was able to get an $80,000 merit scholarship. We truly believe that, despite the late start, Jessie was able to find the best match for her needs in the college she chose.
Then, the summer before Jessie's younger sister, Samantha, went into her junior year, we called Cori again. With the extra time, Cori's skills and services were even more in evidence. In a very organized and personalized way, Cori went through a thorough process of discovering Sammy's strengths and passions and interests. She listened. She responded to questions and concerns. She, in fact, became Sammy's mentor in what was, to our granddaughter, the dizzying process of finding the best college for her needs. She set time tables for all parts of the process of identifying the best colleges, studying for and taking the SAT and ACT tests, submitting applications, etc. Sammy was accepted to her first choice, Susquehanna U. in October of her senior year, and awarded a $100,000 merit scholarship to attend there. Since being accepted, Cori has continued her counseling through helpful emails on how to prepare for her freshman year.
Finally, because I do volunteer work for the Anne Arundel County Boys and Girls Clubs, and they are working hard to help deserving high school students to gain acceptance to colleges through scholarships, I asked Cori if she would come to the Club and speak to some of these students and to send them all the helpful emails she sends to her clients' students, so they can be shared with the Club members. She has graciously offered her expertise to the Club pro bono. Thanks for that, Cori.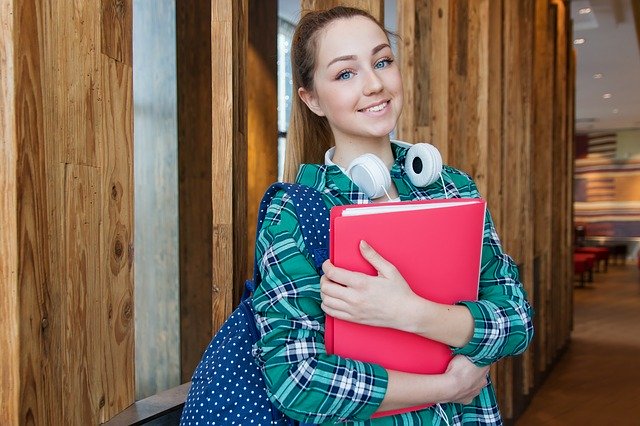 I'm so excited for next year and I hope you find the time to come visit me sometime!
I just wanted to thank you and everyone else at Annapolis College Counseling for helping me with the college process! Maya P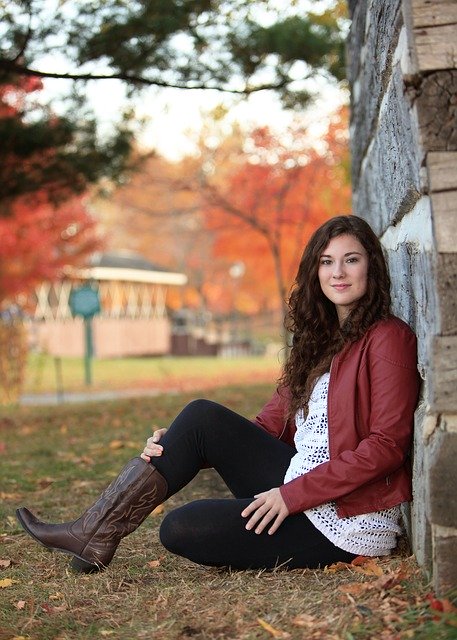 Thanks so much for meeting with me today, I feel like I know what I have to do and when. - Jack V.
Lee will take the stress out of the entire process
ACC ROCKS! Anyone who needs help with this nightmare process needs to call ASAP. Kristen P.
Thank you again for your help with my essays and supplementals.
I'm sure your help and guidance influenced the good news I've been hearing. I enjoyed working with you. Lizzie
" I could not recommend Annapolis College Consulting more highly.
After working with Cori I have been so impressed with her integrity, honesty and generosity as a College Consultant. Especially with what we are hearing today in the press, it is wonderful and refreshing to have a model of professionalism. If you are a parent considering making an investment in College Consulting do not hesitate to hire Annapolis College Consulting you won't be disappointed!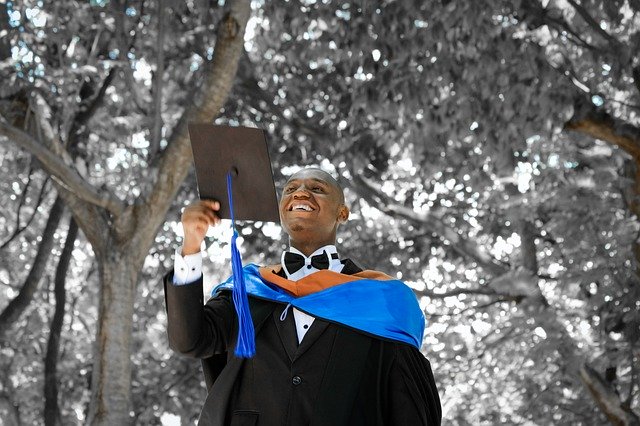 I would give them 10 stars if I could.
I cant recommend Lee and Cori enough. They were patient, supportive and helped w every step of the college process from start to finish. They also helped me get into my dream school.  I'm so happy I got into my dream school. Thank you for everything. Vicki D.
Her familiarity with the colleges really helped.
If you are thinking that it is too late, it's not. I am so thankful my daughter and I decided to meet with Lee. She took what was an overwhelming process and made it manageable. Pam T.
Amazing service and people.
They have spectacular advice and have made the college admissions process so much easier. I'm so glad my parents paid for their services…always there when you need them and super understanding. I definitely recommend. Andrea A.