2021 Results as of March 31, 2021 
Over $4.4 million in Merit Aid offers! 
American University.
Auburn University.
Bard College. 
Baylor University.
Bentley. 
Boston College.
Bucknell University.   
Butler U Biochem Program.
Carnegie Melon. 
The Citadel. 
Clemson University. 
Coastal Carolina.
College of Charleston 
Colorado School of Mines.
Colorado State Aerospace Engineering.
DePaul.
Dickinson. 
Drexel. 
Duke. 
East Carolina.
Florida Institute of Tech Honors. 
Florida Southern. 
Fordham U. 
Furman.  
Goucher. 
Hampton University.
Highpoint. 
Howard University.
Indiana University.
Ithica. 
Jacksonville.       
James Madison U.
Lehigh.
Louisiana State University
Loyola Maryland.
Mercyhurst. 
Michigan State Honors.
Montana State.
North Carolina State U Engineering. 
Norwich.
Penn State Engineering & BioChem. 
Rochester Inst. of Technology. 
Salisbury Univ.
St Johns College.
St. Josephs.   
St. Mary's College. 
Spelman College.
Stoney Brook Univ.   
Temple U. 
Towson University.
UMD Engineering 2
UMBC. 
University of Alabama Honors. 
University of Delaware Honors.   
University of Denver. 
University of Florida.
University of Georgia.
University of Illinois.
University of Maine.
University of MD Honors.3
University of Michigan
UNC Wilmington. 
University of New Hampshire. 
University of North Carolina Chapel Hill. 2
University of Oregon.
University of Rhode Island. 
University of South Carolina. 
University of Tampa Honors. 
University of Texas Austin. 
University of Vermont. 
Ursinus. 
University of Virginia.
University of Wisconsin
US Coastguard Academy. 
Villanova University. 
Virginia Tech Engineering.
Virginia Tech Corps of Cadets.
Wake Forest. 
The College of Wooster. 
Washington College. 
Over $4.4 million in Merit Aid offers!
I. – Vienna, VA
> wanted a prestigious college at a low cost
He had only lived in the United States for a few years, so The College of William & Mary in Williamsburg, Virginia was a great fit for him.
He applied Early Decision, wrote about his international experiences, and got in right away.
A. – Arnold, MD
> Money was the major consideration for this student
She wanted to go to graduate school. We looked at finding schools with strong grants and scholarships to keep the costs low.
She received offers for over $100K in merit scholarship from a private college and several Maryland state schools. She was accepted to all the schools that she applied to and ultimately chose one that I had suggested to her because it was an excellent fit for both her career goals and her limited funds of $15K per year.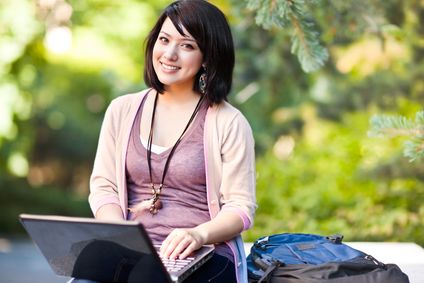 M. – Toronto, Canada
> Worried about his chances of being accepted to an American College
Since none of his friends or high school acquaintances had been accepted the previous year. We worked feverishly to find colleges that he would love. Because he was not a strong test taker, most of these were reach schools.
He went early decision to his first choice college – Wake Forest – and received an acceptance letter two weeks after we sent in his application (in September of his senior year). We worked in person, collaborated using email and phone calls, and did his mock interview via Skype. He loves the college and is thriving.
A. – Arnold, MD
> He was interested in attending an Ivy League school…
E. – Annapolis, MD
>Wanted a school where she could major in Geology
She wanted to major in Geology and take equestrian courses and bring her horse to the university. We selected colleges that fit the mandate, and she was
accepted into all the schools that she applied to
with merit money from many colleges.
She chose the Ohio State Honors program and is receiving $40K in merit aid. Being in the Honors Program will also allow her to spend a year in Iceland studying its Geology, which thrills her.
M. – Arnold, MD
A student who didn't love academics
hated testing and was unmotivated to leave home and go to college. Got her interested in the
Congressional Award program
and found her an unpaid internship in teaching.
She got into all eight schools that she applied to, received a total $152K in scholarshipsfrom three different schools, and is thriving at St Mary's College of Maryland.
P. – Annapolis, MD
Having done nothing before senior year
We wanted one of the best psychiatric nursing programs in a HBCU (Historically Black Colleges and Universities).
We started working together at the beginning of senior year and even found free tutoring that helped her to prepare for taking the standardized tests. She was accepted to every school that she applied to, and received scholarships that she can take anywhere.
The Team brought out the very best in our son. We had high expectations, but no idea how the process works. Without their help, Duke would have remained a dream rather than our son's new university.