For all the miraculous things that ChatGPT can do, it has a lot of people worried, not least of all college consultants. College applicants need to write their own essays, and ChatGPT makes it too easy to fudge. Sort of.
But will college admissions officers be running your college essays through an AI plagiarism detector?
In most cases, they won't need to. Because while they are looking for well-organized, polished essays and personal statements, the most important quality of your essay is what it shows about YOU! Your essays need to reveal your values, goals, personal characteristics, quirks, struggles and triumphs. Ultimately, most college admissions readers will know if your essay is about the unique person you are, or the created character of a ChatGPT narrative.
Even if you don't think you've had the kind of life that could fit into a movie plot (note: you're only 17!), there are special things about your family, your interests and your opinions that will showcase the real person – you! ChatGPT can only creat a skeleton, a frame, and an essay based on the last used word, not an original work about a real person.
Do you come from an immigrant family, where the smell of aromatic casseroles linking you and your family to your heritage wafts in your kitchen at dinner time? What are those specific smells – cinnamon, cardamom, cumin? What do you value about your heritage, and how do these smells and tastes link you to it? 
Did you camp and hike with your family on summer vacations, and learn to swim during one of these trips? How did the water look and feel – clear and icy cold, or murky and strangely warm? What did this experience teach you about creating community around the campfire? Were ghost stories, smores, and garbage-scrounging bears part of the camping events?
There are prompts you could feed into ChatGPT – but why would you? It can never create the richness of the events that you experienced personally.
Here are some thoughts about drafting an essay too unique for AI:
Make as a focal point of your essay one specific person, moment or setting critical to your identity. 

Add as many sights, smells, sounds, and textures as you can, in specific detail if possible. 

Don't be afraid to be vulnerable, a trait that shows openness, courage, self-reflection and growth. ChatGPS can't reveal your innermost thoughts – these are uniquely yours. 
A great college essay requires hard work – not only in the writing but in deeply reflecting on who you are and what makes you worthy of consideration at a college you want to attend. No chatbox can fully replicate that.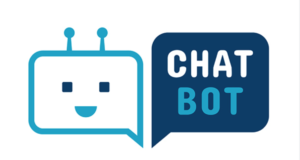 Just say no! So they don't have to!
Marcy is a member of the Annapolis College Consulting/Application Blueprint team. She graduated from George Washington University School of Law, and practiced federal and state regulatory law for major multinationals for over 30 years in the Washington, D.C. and Atlanta areas. She particularly enjoys helping students with their personal statements and essays, as she is a storyteller and freelance writer. She is an Associate Member of the Independent Educational Consultants Association. Her students love working with her for her warmth, caring, practicality and knowledge.
Marcy's late husband, Keith, was a U.S. Naval Academy graduate and GW law school classmate. Marcy has helped her own children find their proper places at Oxford College, Emory University, Bennington College, and Colgate University.