If you were a high school counselor and had to write a recommendation for each of your students…
…it's likely this challenging task may now be EXTREMELY difficult as school has been online (for most).
Your child's counselor may not have had an opportunity to get to know your child unless they were a frequent flier in his/her office. The counselor may not be aware of the amazing things your student contributes to friends and family, to clubs and other activities. It's likely many counselors do not know of the student's life outside of school. What can you do to help the school counselor with this difficult task?
You can fill out a
PARENT BRAG SHEET.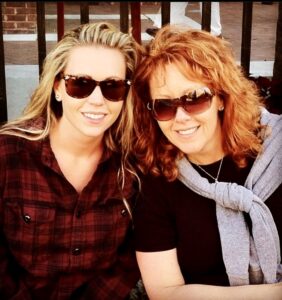 At many public high schools, the student to counselor ratio can be extremely high (in excess of 400:1). Therefore, the high school usually asks families to complete a Parent Brag Sheet as part of their SENIOR YEAR PACKET. Recommendations from high school counselors are important. They can provide valuable insights into a student's life, and college admissions counselors know this. To help your student's counselor write the most holistic endorsement possible, we believe providing insight into the student's world via the Parent Brag Sheet can be incredibly valuable.
The Brag Sheet is a document your student's counselor will use to fill in details about the student's life inside and outside the classroom. Counselors desire and appreciate useful anecdotes about your student and always want you to be truthful and positive. A good recommendation paints a portrait of the student using vibrant colors. Provide the counselor with direct quotes which can be inserted into the recommendation letter. Give the counselor dynamic options!
What are some common Brag Sheet questions?
How has your student grown and matured over the last four years? Is your student on an "upward trend" in their grades while adding more rigor to their schedule? Are they doing an internship over the summer? Did they show leadership in the time of COVID and get creative with their #postcovidstory? Can your student now advocate for himself/herself in the classroom when he/she had trouble with this before? How aggressive is your student's course selection? Can you discuss the student's commitment to academics and his/her maturation throughout high school.
Other than being constantly on Zoom or Google Meets, is your student taking on more responsibility at home? Is he/she taking care of grandparents or younger siblings? Maturity can also be focused on personal growth and this past year set the stage for many of our children to step up to the plate at home. Without dwelling on the pandemic, as everyone experienced a challenging time, did your student overcome social or emotional challenges during the past year? Are they "breaking out of their shell?" A compelling "shift" in a student is definitely something to mention and explain.
What are your student's greatest accomplishments over his/her years of high school?  Think about your student's defining moments. Was there an achievement inside or outside of the classroom you'd like to highlight? It is fine to discuss pre-COVID years. If the accomplishment does have something to do with the past year, provide some detail of the situation and what made it distinctively different. Maybe your student took care of a sick family member or had to deal with a tough situation? Accomplishments don't have to be academic or focus on awards. Overcoming "real life" challenges count.
What words best describe your child? Time to break out your thesaurus! Seriously, put some effort into this question. Your student is dynamic, so choose words which accurately describe the attribute you wish to highlight. When counselors fill out Common App forms, and other documents on behalf of your students, they are usually asked to provide a few descriptive words. Help them by providing some great options! "Smart" can be "intelligent", "funny" can be "witty" or "humorous", and "outgoing" can be "courageous" or "gregarious". Real examples with real emotion and accurate language will go a long way.
Anything else you'd like to share?  Use this space as an opportunity to share the side of your child that others might not catch at a glance. How will your child be an asset to a college? How is their character enhanced by their volunteerism or team participation. Devotion to family, patience with others, being humble about accomplishments – these are all aspects of your student worth mentioning and perhaps not as well known.
Ultimately, you have important insights into who your child is and the attributes which make him/her wonderful. Make sure that your student's counselor, and potential admissions counselors, are given an intriguing picture.