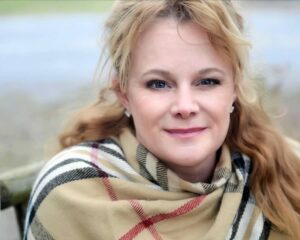 Annapolis College Consulting's Lee Norwood to speak at International Conference- 
Pivoting to Work with Post-COVID Generation Z
April 6, 2022, Severna Park, Md- Lee Norwood, owner and Director of Student Success at Annapolis College Consulting, LLC has been invited to lead a workshop at the Independent Educational Consulting Association (IECA) 2022 Spring Conference in Philadelphia, Pennsylvania.
Norwood's workshop titled, Pivoting to Work with Generation Z, is set to take place Wednesday, May 18, from 10:30-11:30 a.m. EST. She will outline her strategy for success in consulting Post-Covid Gen Z students as it is imperative that we meet students where they are after two years of alternate education and college admissions. Lee will share how she was able to pivot her practice to have wild success before, during, and after the pandemic. Attendees will gain a clear overview of who the new Gen Z student is and how to market to them and how to set them up for success in the post-COVID college admissions game. Using some of the most cutting-edge tools, and platforms and remaining open to constant change, Norwood will share how she has pivoted from the "old school" to the "new school" of college consulting.
Annapolis College Consulting offers award-winning admissions consulting and Lee Norwood is an emerging leader in the education consulting industry. Despite its rapid growth and reach across not just Maryland but the nation, ACC has maintained its level of attention to each individual student/family in their practice. College admissions success is not one-size-fits-all and neither is Lee's approach. ACC's advice is tailored to the specific needs of each client, but the goal is always the same – admission to a college that the student loves that fits academically, socially, geographically and financially.  92% of ACC students have been accepted by their first-choice college. And in 2022, over 4.3 Million dollars of Merit Aid have been awarded to their kids.
Lee is on the National Association of College Admissions Counselor's Character Collaborative shaping the future of higher education. She is also on the CounselMore Software BUSINESS DEVELOPMENT ACADEMY, which helps newer consultants build their businesses. She is also an active member of IECA, HECA and NACAC.
The Independent Educational Consultants Association is a professional organization for educational consultants. The Independent Educational Consultants Association is the international, professional organization representing school and college admission counselors working in private practice.
Questions? Lee Norwood Lee@annapoliscollegeconsulitng 443-220-5750
####