The Common App Makes it Easy to Apply to Multiple Colleges and Universities, by Lee Norwood, Annapolis College Consulting, August 16th,2021 
If you have not does so already, it's time to start thinking about things like your final college list and applications. In the old days, applying to 12 colleges meant 12 different applications; now things are much easier. The Common Application is accepted by more than 900 schools, including some located outside the U.S. Using the Common App, students will enter their basic demographic information and extracurricular activities and then be able to send that information to multiple schools. Students don't have to use the Common App, but it certainly makes life easier for those who do.
"The idea behind the Common App is to try and reduce the barriers that students face when applying to college," says Jenny Rickard, president and CEO of The Common Application. The Common App may be confusing for some families who are new to the college application process.  So, we decided to answer some of the most 'common' questions. [Get tips and tactics from college students on how to use the Common App.] By working with us on your resume and personal statement, you are already preparing for the Common Application which opened August 1st.
You'll want to dig deep, discuss as a family, and include your extracurricular accomplishments on your resume in the ACTIVITIES section. Gather details and show an impressive story. Perfecting your resume first really helps make the application a bit easier, because you will already have strong statements and utilize the specific number of characters in the best possible way. Our students build this resume over time by using our CounselMore software. By the time the app opens, they are ready to cut and paste their carefully curated activities directly into the applications.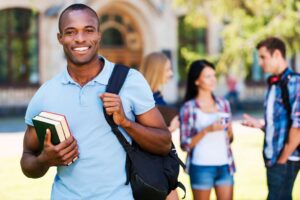 To stay on track, we love the Common App's mobile app. It helps you stay on top of deadlines, invite recommenders, and set reminders. Students don't have to submit their college applications during the summer, but starting the Common Application in August will give them the opportunity to review the very specific, additional requirements for each school they're considering. It will help get them started drafting supplemental essays, and students can get some of the tedious background information completed before they start their busy senior year.
To start, applicants can go to commonapp.org and click on the "Get Started" button to get details about how to create an account and then log in to begin working. Once you complete the basic information, you can start adding in your specific colleges form the list  you should be working on. 
GOOD LINK FOR YOU –  [Avoid these big college application mistakes.]
WHAT CAN YOUR ESSAY/PERSONAL STATEMENT BE ABOUT?
Essays are 10-30% of the admissions decision, so take your time and answer with interesting details. The Common App essay prompts for the 2022 school year will have a 650-word limit. Your main personal statement essay really needs to show the admissions department who you are and why you would be an asset to their campus.
The prompts are just that, you want to tell an impressive story that compels the reader to want to learn more about you. Differentiate yourself from others. Don't write the essay that has already been written: sports injury, church mission trip, grandmother being your idol, etc. Some colleges will ask you to write additional supplemental essays. Each essay should be completely different and focus on different aspects of you while answering the specific question. All together, the essays should tell your story. Admissions wants to know who you are, what core values are important to you, if you have a unique skill or ability, and what you will bring to their community that is unique and of value to their school. Not all schools require students to submit an essay, and some require additional essays or information.
Applicants can see the requirements for all schools on the Common App when they log in to their student accounts or download a PDF from the Common App's website. Students can also preview supplemental questions for schools before they start their applications through the platform's Applicant Solutions Center.
GOOD LINK FOR YOU – [Learn common reasons why college applications get rejected.]
IS THE COMMON APP MANDATORY?
No. But it sure makes life easier; well, at least the application process easier. Many schools allow students to apply online through their websites. Some states have application systems that students can or must use in order to apply to schools. Other platforms accepted by some schools include the Coalition Application and the Universal College Application. And while there are some exceptions, many schools that use those platforms also use the Common App.
DO SCHOOLS PREFER YOU USE THE COMMON APP?
Colleges that allow students to submit applications through multiple platforms don't have a preference on which one is used, but high school counselors might. The Common App's integration with Naviance, a college and career readiness software provider, makes it easy for counselors to submit documentation for colleges, experts say. A few colleges require that you do use their specific application. For example, Massachusetts Institute of Technology and Georgetown University in the District of Columbia only accept applications through their school websites. Others only accept the Coalition App. It is up to you to do the research and to understand what each school's requirements will be.