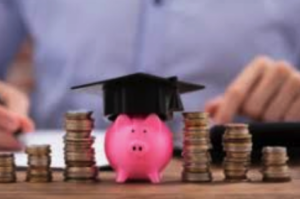 Paying for college is an interesting maze to navigate.
The MOST money you will ever get toward a college degree is from the institution itself in the form of financial aid (based on need) and merit aid (based on your application and attributes).  We are helping you with putting forth your best self in your applications so that you will be irresistible to the appropriate schools where you apply.
Financial need is determined by the FAFSA – Free Application for Federal Student Aid.  And it opens on October 1st. The sooner you apply, the better.
The FAFSA is to be filled out from the point of view of the student, but there is quite a bit financial info that will be required by the parent. Immediately after filling it out, you will get an EFC-Expected Family Contribution- and this is an important number. There is a full video on the FAFSA, CSS (some private schools may require this), EFC and more on our YouTube channel as well as a few videos on how to fill the FAFSA out correctly. Here is our Video link: https://youtu.be/GiYH2gVGaMg
Pell Grants that are offered by the government, based on your FAFSA and finances, do not need to be paid back. Subsidized and Unsubsidized loans are loans offered to your student, in their name, and are paid back by the student (interest differs on each one). Work-study is paid to the student when they work at approved work-study jobs, usually provided by the college and with a priority on student studies over work. Additional loans may be obtained outside of the Pell Grant, Govt Loans and Work Study.  These loans require the parent cosigning on the loan for the student and come from a bank.
Colleges often have scholarships and grants that they can offer your student that do not need to be paid back. Every university handles this differently, some offering at the time of acceptance and others after acceptance. This is called MERIT AID. Our students were offered an average of $60k each for the schools where they were accepted. This is not a guarantee, but the better your application, The stronger your classes and grades, the deeper your activities, your essay, and the right list of schools helps maximize this merit aid. This is where ACC can help you to shine and the earlier you begin with us…the better your resume!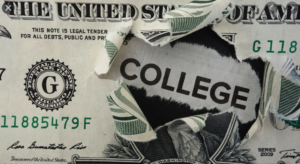 Outside scholarships– these are interesting. The outside scholarships available are not easy to get and usually yield $200-1000. Your guidance office should have a number of these that are available for the students at your school. Our advice is to go for these after you have put together the best application and done the FAFSA. These are not something that our company focuses on. If you want to go after these, there are several website that may help find these for you: scholly.com. Your company and local businesses are the best place to start when trying to secure these small scholarships. I call them the sprinkles on the sundae.
Scroll back up and watch our video!